2016 Toyota Prius c Overview
If you are looking for a new vehicle, the 2016 Prius c is at the top end of the spectrum, while maintaining an affordable price. Not only will the car get you where you need to go with incredible gas mileage, translating directly to huge savings at the pump, it contains a sleek exterior design, as well as comfortable and modern interior. The 2016 Prius c turns heads because of its looks, but keeps that interest because of what's inside- one of the most modern, efficient, and elegant designs on the road. See us for a 2016 Toyota Prius c Overview.


Engine: 1.5 L Inline 4
Horsepower: 99 hp
Torque: 105 lb-ft
Transmission: CVT
Fuel Economy: 50 mpg
2016 Toyota Prius c Style

While you're out on the road, you're going to get a lot of looks. Heads will turn, and not just because the Prius has developed a reputation for being a revolutionary model with unprecedented success. The 2016 Prius c gets attention because it looks great, too. From its sleek, aerodynamic design, to its sporty bumper and LED taillights, the Prius c is a bit of a show-off on the road. Already winning the contest in best mileage on the road, it certainly gives other cars a run for their money on which vehicle looks best, too.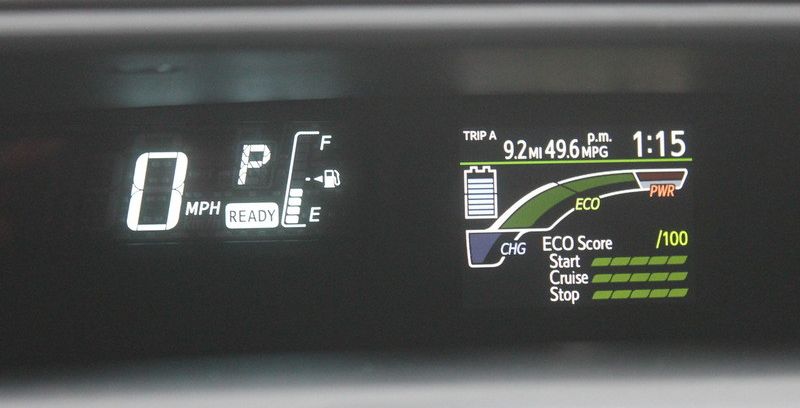 Stay informed behind the wheel of a 2016 Toyota Prius c.
2016 Toyota Prius c Efficiency

If you've ever been frustrated that your city mileage just doesn't hold a candle to what you can achieve on the freeway, the 2016 Toyota Prius c has everything you are looking for and more. With its Hybrid Synergy Drive, the Prius c will combine its gasoline engine and electric motor, sometimes working independently and sometimes working together, to provide you the greatest gasoline savings possible. On top of that, what normally wrecks gas mileage in conventional vehicles while driving on city streets, the stop and go of numerous intersections, actually powers a Prius c.

Every time you apply the brakes the friction created generates electricity that recharges your vehicle's battery. This electricity can then be used to move you forward once the light turns green. When you are driving a 2016 Toyota Prius c, the vehicle is constantly working with you to save you gas and money. The driver's dash even tracks how much gas, and how much money, you have saved on each trip.


Inside the 2016 Toyota Prius c in Tacoma

The interior of a 2016 Toyota Prius c is designed with passengers' comfort in mind. You'll find comfortable seats, an Entune Audio system, and even a moonroof to gaze out of on those beach-side full moon nights. The Prius c is equipped with an Entune Premium Audio with Integrated Navigation and App Suite that not only allows you to navigate your trip much easier, it will help you plan your life. You can make dinner reservations, listen to music, buy movie tickets, and even stream the Internet, all from your vehicle's dashboard. If you'd prefer to play your own music, your Prius c has Bluetooth wireless technology and a USB port, so you can always access your own music files. To top it off, the Prius c adds heated front seats, so you'll be able to relax into your ride no matter what season it is.

With so many reasons to get behind the wheel of a 2016 Toyota Prius c, we know you're eager to test drive one today. At Toyota of Tacoma, we pride ourselves on helping every customer find the vehicle of their dreams. If you're interested in a Prius c, give us a call today at 253-671-6505 and we will be happy to help you realize your dream of becoming a Prius owner. Whether you are looking for a car that can get you out to Mt. Rainier National Park, or simply an all-around vehicle that will take you around the streets of downtown Tacoma, and between Olympia and Seattle, the Prius c will get you there both in style and with peace of mind. With all of its modern features, the Prius c is a relaxing ride that saves you money as you drive. Come pay us a visit at 7815 South Tacoma Way, Tacoma, WA 98409 between the hours of 8:30am to 8pm, 6 days a week, and 10am-6pm on Sundays and get yourself behind the wheel of a 2016 Toyota Prius c today. We look forward to providing you with a personalized 2016 Toyota Prius c Overview.


© Copyright Content Motive, 2016.
All Rights Reserved. | Article by Content Motive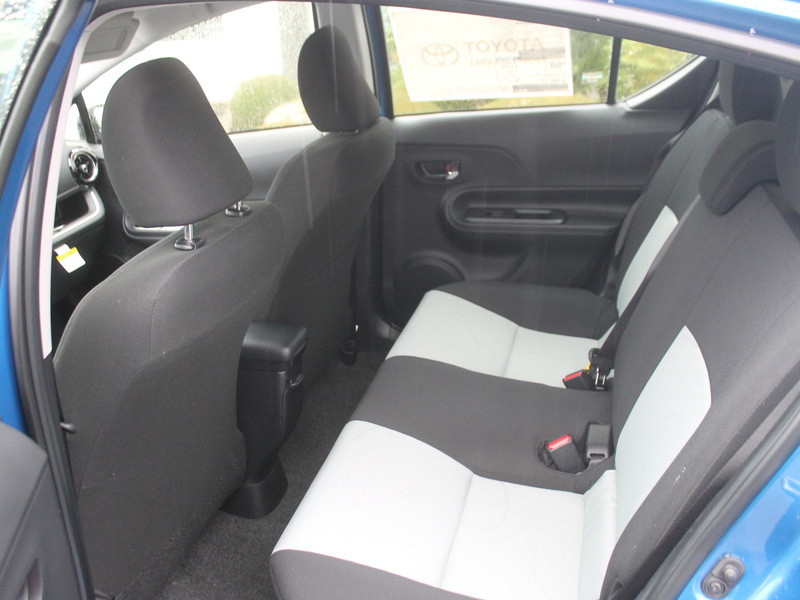 The 2016 Toyota Prius c has plenty of legroom.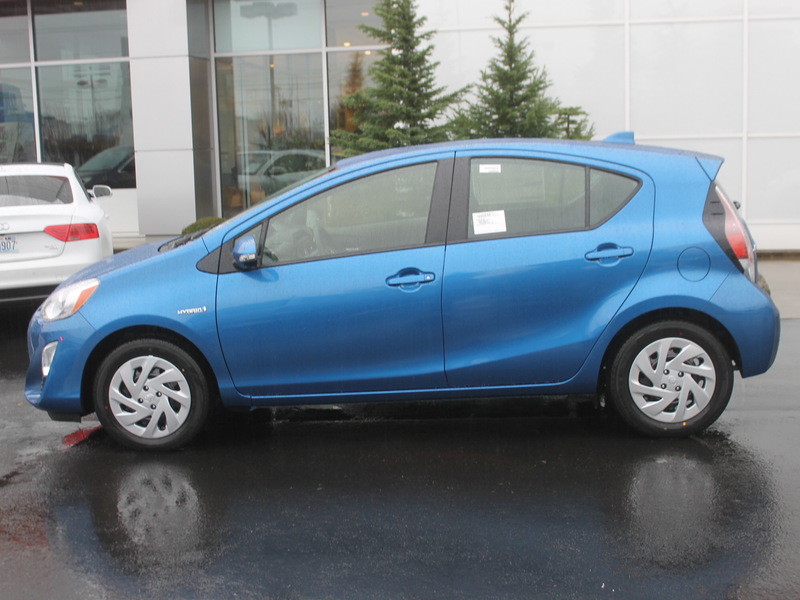 Test drive a 2016 Toyota Prius c today!