2016 Toyota Prius Overview
The Toyota Prius is the car that started the Hybrid car genre nearly two decades ago. Amidst stiff competition from other automakers, Toyota's Prius has proved itself to be a cut above the rest, and has established itself as the top selling hybrid car in the world. The Toyota Prius has considerably evolved over the years, and has maintained its dominance in the hybrid car segment with class-leading fuel efficiency, superior versatility, impressive performance, and advanced technology. The new 2016 Toyota Prius is the best Toyota Prius yet. This car has rewritten the hybrid car rulebook that it created with a new striking design, a new, innovative body structure, and a new, advanced hybrid powertrain that offers the highest fuel efficiency ratings that have ever been achieved by a hybrid car in its class. Come see us for a 2016 Toyota Prius Overview.


Engine: 1.8L 4-cylinder
Horsepower: 121 hp
Torque: 105 lb-ft
Transmission: ECVT
Fuel Economy: 56 mpg
2016 Toyota Prius Look

The 2016 Prius features a new dramatic look that is fun, sophisticated, elegant and captivating. Toyota describes the 2016 Prius' exterior as "modern, dramatic, and emotional." This car's stylish front and rear LED lights make a powerful statement, and its sharp lines and flowing curves make it look like it is moving even when it is at a standstill. This car's sleek, boomerang-shaped headlights, futuristic grille, and available sporty 17-inch 5-spoke alloy wheels also add to this car's unique appeal. The exterior of the 2016 Prius has also been designed to cheat the wind. The engineers at Toyota have spent countless hours in their wind tunnel shaping the 2016 Toyota Prius. This car cuts through the air with a 0.24 coefficient of drag (Cd), which makes it one of the most aerodynamic production passenger cars on the market.


2016 Toyota Prius Exterior
Inside the 2016 Toyota Prius

The 2016 Toyota Prius also offers a refined, futuristic, and technologically advanced interior that would astound you. It features a fluid dashboard with stylish and sophisticated center console. The center console has been shaped to make things feel spacious. Like in its prior models, the 2016 Toyota Prius features digital instrumentation via dual color high-resolution Multi-Information Display (MID) screens that are centrally positioned on top of the center console. The 2016 Toyota Prius also features uniquely designed, body-hugging seats that offer excellent comfort and support. These seats come adorned with high quality cloth trim in the Two, Two Eco, and Three trim models, and with premium SofTex leatherette trim in the Three Touring, Four, and Four Touring models. The cabin of the 2016 Toyota Prius is also quite spacious. The front passengers get to enjoy 55 inches of shoulder room and 42.3 inches of legroom. The roofline of the 2016 Toyota Prius has also been set high to take advantage of more headroom for both the front and the rear passengers.

The 2016 Toyota Prius is also an ideal car to use when going shopping. Thanks to its hatchback body design, it offers 27.4 cubic feet of cargo space behind the rear seats. Its 60/40 split rear seats can also be folded down to create more cargo space when necessary. When the rear seats are folded down, cargo space goes up to 65.5 cubic feet, which is even more than what is offered by some compact SUVs. For the storage of smaller items, the 2016 Toyota Prius offers a storage compartment in the center console that you would be sure to find quite useful.


2016 Toyota Prius Powertrain

Under the hood, the 2016 Toyota Prius features an advanced Hybrid Synergy Drive system that combines a 1.8L 4-cylinder gas engine with two electric motor/generators. This system pairs with an electronically controlled Continuously Variable Transmission (ECVT) and gets a Sealed Nickel-Metal Hydride (Ni-MH) battery in the Two models and a new lithium-ion hybrid battery in all the other models. This hybrid system is smaller and lighter than its prior model, and it has been designed to operate more quietly and more efficiently than ever before. This Hybrid Synergy Drive system delivers a net output of 121 hp (90kW) and achieves a fuel economy of 58 mpg city/53 mpg highway (56 mpg combined) in the Two Eco models and 54 mpg city/50 mpg highway (52 mpg combined) in the other models.

This hybrid car has even more to offer. You can come and see it at Toyota of Tacoma. Our authorized representatives will give you a more detailed 2016 Toyota Prius Overview when you come to our offices. You will find us at 7815 South Tacoma Way, Tacoma, WA 98409.


© Copyright Content Motive, 2016.
All Rights Reserved. | Dealer marketing services by Content Motive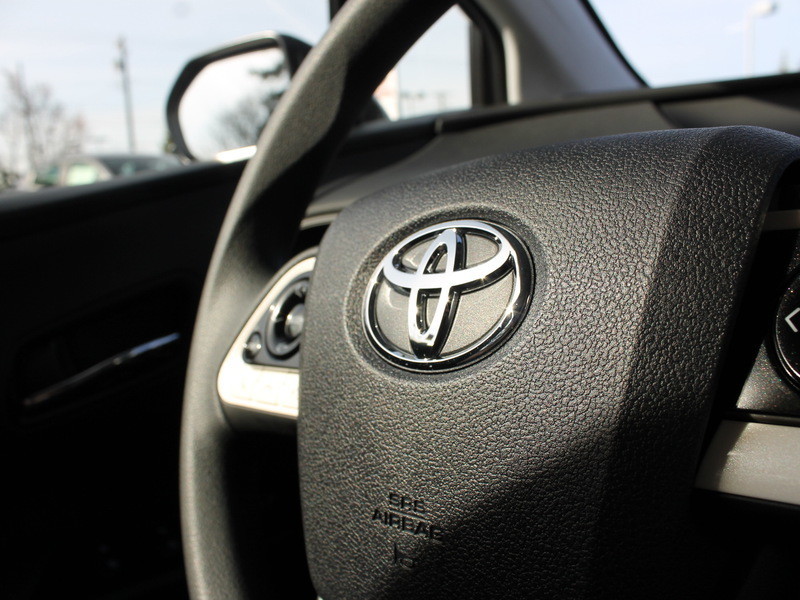 Take a test drive of the 2016 Toyota Prius.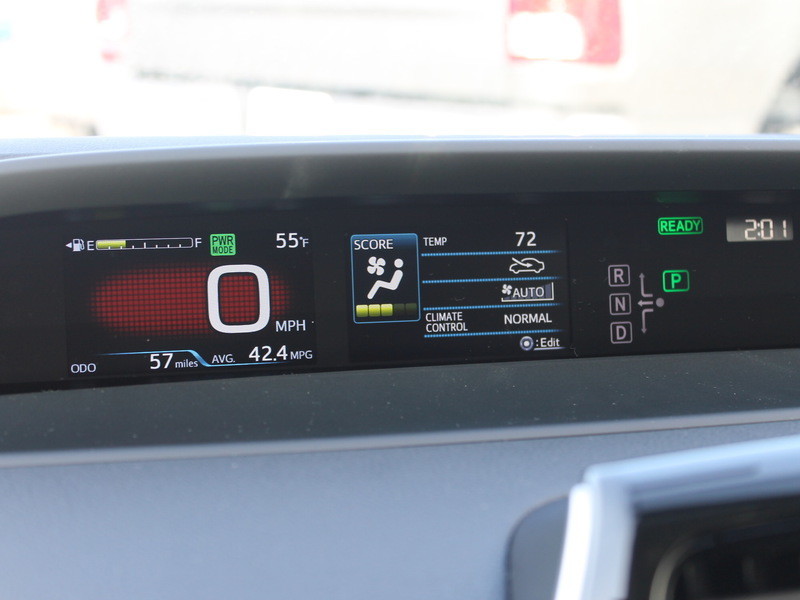 Well-equipped 2016 Toyota Prius.