2016 Toyota Prius v Overview
If you love better gas mileage, but don't want to sacrifice your ability to transport things and people, you will love the new 2016 Toyota Prius v. Blending the same great hybrid technology that powers the rest of the Prius line, the Prius v also offers a extended cargo space, numerous safety features, and a more comfortable interior for the family. Now when you want to take a long-distance road trip and really take advantage of all of the mileage efficiency the Prius has to offer, you can take everything you need without worrying about running out of space. See us for a 2016 Toyota Prius v Overview.


Engine: 1.8L I4
Horsepower: 134 hp
Torque: 105 lb-ft
Transmission: CVT
Fuel Economy: 42 mpg
2016 Toyota Prius v Versatility

For many people, better mileage means a more compact vehicle. Thanks to the hybrid technology and modern design of the 2016 Prius v, your vehicle is already one of the most efficient on the road. Unlike many conventionally-powered vehicles that achieve better mileage through a more compact size, the Prius v is able to stretch out and offer 34 cubic feet of storage space. Now you no longer need to choose between excellent mileage and taking what you want without on the road.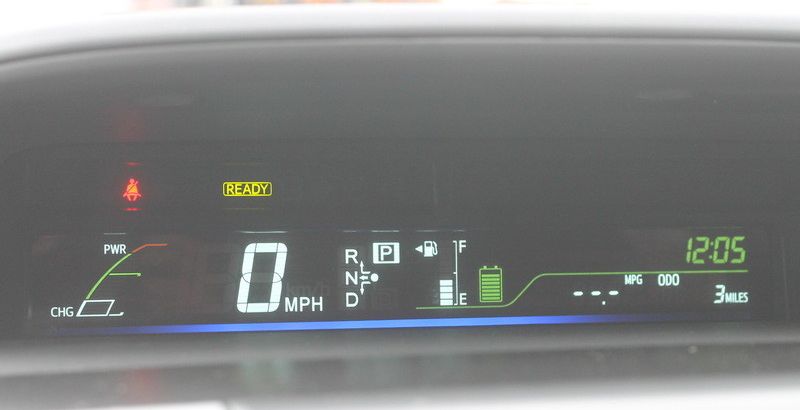 The 2016 Toyota Prius v keeps the driver informed.
2016 Toyota Prius v Efficiency

The Prius brand has grown synonymous with gas-savings in recent years. Its hybrid electric-gasoline power system The Prius v has the best fuel efficiency of any SUV, utility vehicle, or wagon. Thanks to its ability to generate electricity while you are braking, the Prius v gets better gas mileage driving city streets than on the highway. Unlike driving a conventionally powered vehicle, where you struggle to achieve advertised mileage rates, the Prius exceeds expectations because every time you brake, you recharge your battery. This energy is then applied once you move forward again, so you are constantly charging and drawing on your electric battery, rather than pulling on the gas tank.

In a 2016 Toyota Prius v, you'll enjoy up to 44mpg on city streets and 40 mpg on the highway. The 2016 Toyota Prius v does not achieve its efficiency, utility, and safety by sacrificing comfort. The SofTex seats, which generate 85% less CO2 during production and emit 99% less VOCs than regular leather, help you feel comfortable throughout your journey. The driver's seat comes with 8-way adjustable lumbar support. And unlike most vehicles, the Prius v allows rear seats the ability to slide and recline, too- so you'll find the kids calling "back seat" just as often as anyone wants to ride "shotgun."


Safety of the 2016 Toyota Prius v in Tacoma

With its extended space and environmentally conscientious design, we know many drivers have their future and their family in mind. That's why the 2016 Toyota Prius v is designed with seven airbags, Whiplash-Injury-Lessening front seats, and numerous other safety features. The Star Safety System includes Enhanced Vehicle Stability Control, Brake Assist, an Anti-Lock Brake System, Smart Stop Technology, and Traction Control. To give you peace of mind while you drive, every 2016 Toyota Prius v also comes with lower anchors to tether your child's car seat to your vehicle's frame, keeping them snug on trips of any length. Every passenger in the Prius v benefits from lane departure alert and the pre-collision system, which help you avoid both moving and stationary obstacles.

The Prius v is such a versatile vehicle while maintaining top gas mileage that it's easy to see why it will be one of the best selling vehicles of 2016. Here at Toyota of Tacoma, we love helping customers find their dream car. If you're excited about getting on the road in a 2016 Toyota Prius v, reach out to us today. Give us a call at 253-671-6505 with any questions you may have. Our experienced and professional sales team will be only too happy to help you test drive a Prius v today. The ultimate city vehicle and long-distance road trip rig, the Prius v will offer you and your family a safe and comfortable ride. Stop in at 7815 South Tacoma Way, Tacoma, WA 98409 anytime this week. We are open between 8:30am and 8pm, 6 days a week, and from 10am to 6pm on Sundays. We'd love to see you and your family drive off the lot in a 2016 Toyota Prius c. We look forward to providing you with a personalized 2016 Toyota Prius v Overview.


© Copyright Content Motive, 2016.
All Rights Reserved. | Automotive content by Content Motive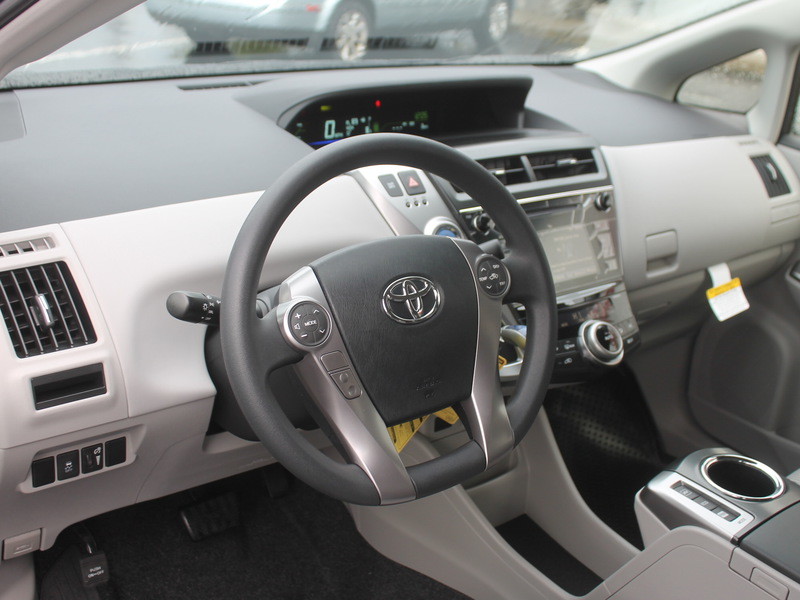 The unique cabin of a 2016 Toyota Prius v.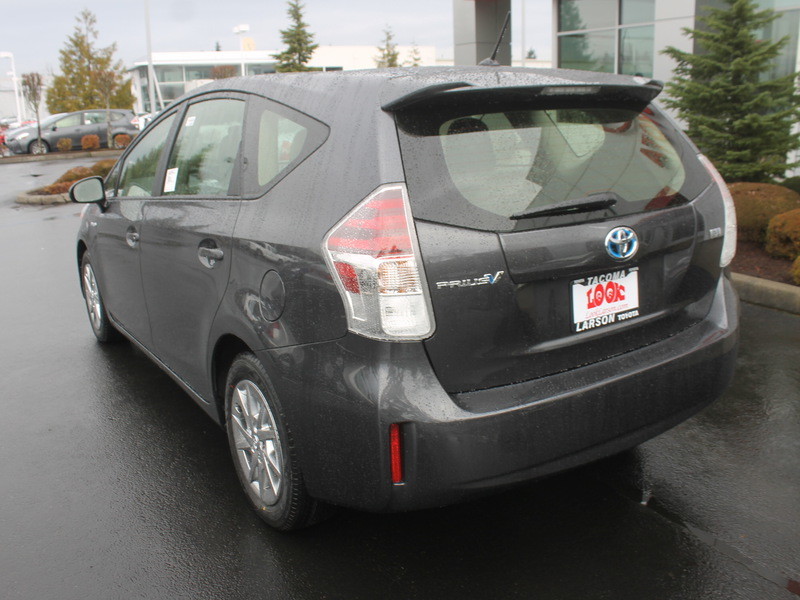 Test drive a 2016 Toyota Prius v today!