2017 Toyota RAV4 Model Information
The 2017 Toyota RAV4 is definitely a vehicle that will impress. Not only does this compact SUV come in seven different trims but it has hybrid options as well, making this one of the most versatile SUVs on the market. This vehicle is a perfect combination of space, technology, and fuel economy, making it an ideal purchase for anyone who enjoys going on road trips and needs enough fuel efficiency to keep gas costs low but needs sophisticated enough technology to make sure they are never lost and always entertained. If this peaks your interest, then you should definitely look into more 2017 Toyota RAV4 Model Information. If you are not a fan of SUVs with large engines that eat gas like candy, then the 2017 Toyota RAV4 may just be the SUV for you.


Engine: 2.5L four-cylinder
Horsepower: 176hp
Torque: 172 lb-ft
Transmission: automatic
Fuel Economy: 22/29 mpg
Performance of the 2017 Toyota RAV4

Even the non-hybrid models come with a fuel economic, 2.5L four-cylinder engine and can reach a combined fuel efficiency of 26 mpg. The hybrid models take it up a notch and offer you some of the best fuel economies for an SUV on the market today, topping out at 34 mpg in the city, which is almost unheard of when it comes to SUVs driving in the city. Many customers asking about 2017 Toyota RAV4 Model Information want to know what elevates this SUV in terms of luxury. Well, we would like to start with its advanced air conditioning system, which comes with an air filter and is a crucial addition to anyone who has allergies. On top of that, you can upgrade that air conditioning system to a multi-zone automatic climate control system, allowing for different levels of comfort, which is a great addition to have when you and your passengers just cannot agree on a setting.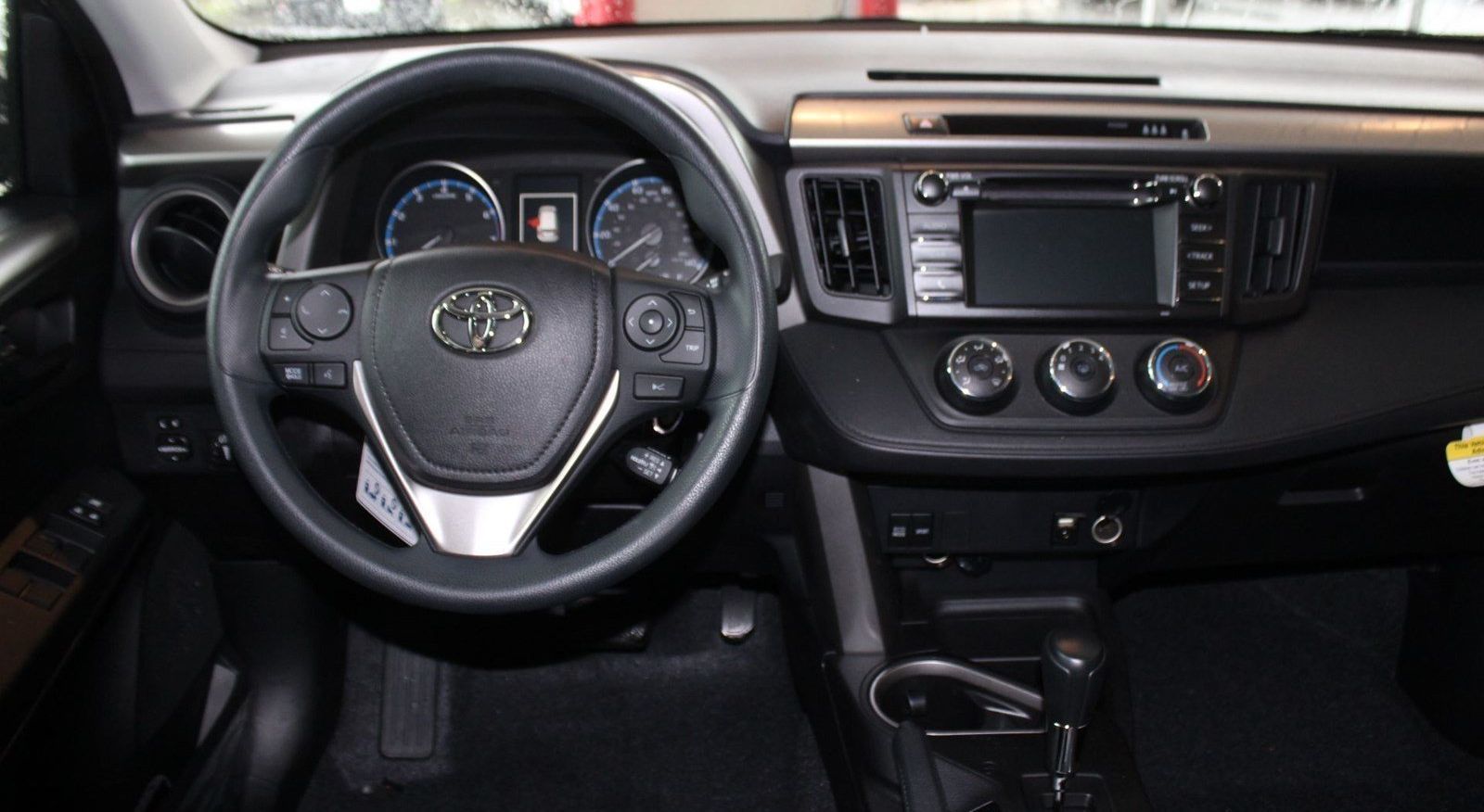 The 2017 Toyota RAV4 has plenty to offer drivers.
Give the 2017 Toyota RAV4 a Listen

When it comes to audio, you have more than enough options to make sure that no matter how long the drive is, you will be entertained every mile of the way. The 2017 Toyota RAV4 comes with multiple Entune™ audio setups. Some models come with the Entune™ multimedia bundle, which includes a 6.1" touch-screen display for easy access, six speakers, and advanced voice recognition to help you keep your hands on the wheel. There are several upgrades available, one of which is a premium Entune™ audio setup, complete with a larger 7" high-resolution touch-screen and split-screen display, and a number of streaming apps which give you access to unlimited music. If you want to get the best of the best, then you can go all-out with the Entune™ Premium JBL® audio setup.

This setup comes with 11 JBL® GreenEdge™ speakers, including a subwoofer, all of which help deliver a strong but smooth music experience. Some of the most asked questions when it comes to 2017 Toyota RAV4 Model Information are regarding safety. With so much technology packed in this compact SUV, you can be sure that Toyota cut no corners when upgrading the safety features. In fact, not only does this SUV come with one of the most advanced airbag systems on the market but it has several accident-prevention features as well. The airbag system includes a driver knee airbag, font passenger seat-cushion airbag, seat-mounted side airbags for those in the front, and even roll-sensing side-curtain airbags in the front and back.


Safety of the 2017 Toyota RAV4 in Tacoma

As far as accident-prevention goes, the 2017 Toyota RAV4 is equipped with Toyota Safety Sense™, which is a pre-collision system that comes with lane departure alert, automatic high beams, dynamic radar cruise control, and even pedestrian detection, because safety is not only about keeping those inside the vehicle safe but those around it as well. Another such feature is the Star Safety System™, which includes all the features you need for improved stability control, traction, and enhanced braking capability.

With seven different trims to choose from, you may need our assistance to make the right pick. We do have a team of friendly sales assistants if you need them because we would not want you to overlook any features which may benefit your lifestyle. Of course, the best way to try these features out in real time would be with a test drive. If you agree with us and want to take one of these trims out for a spin, or if you wish to ask us anything regarding 2017 Toyota RAV4 Model Information, simply call Toyota of Tacoma at 253-671-6505.


© Copyright Content Motive, 2017.
All Rights Reserved. | Dealer content by Content Motive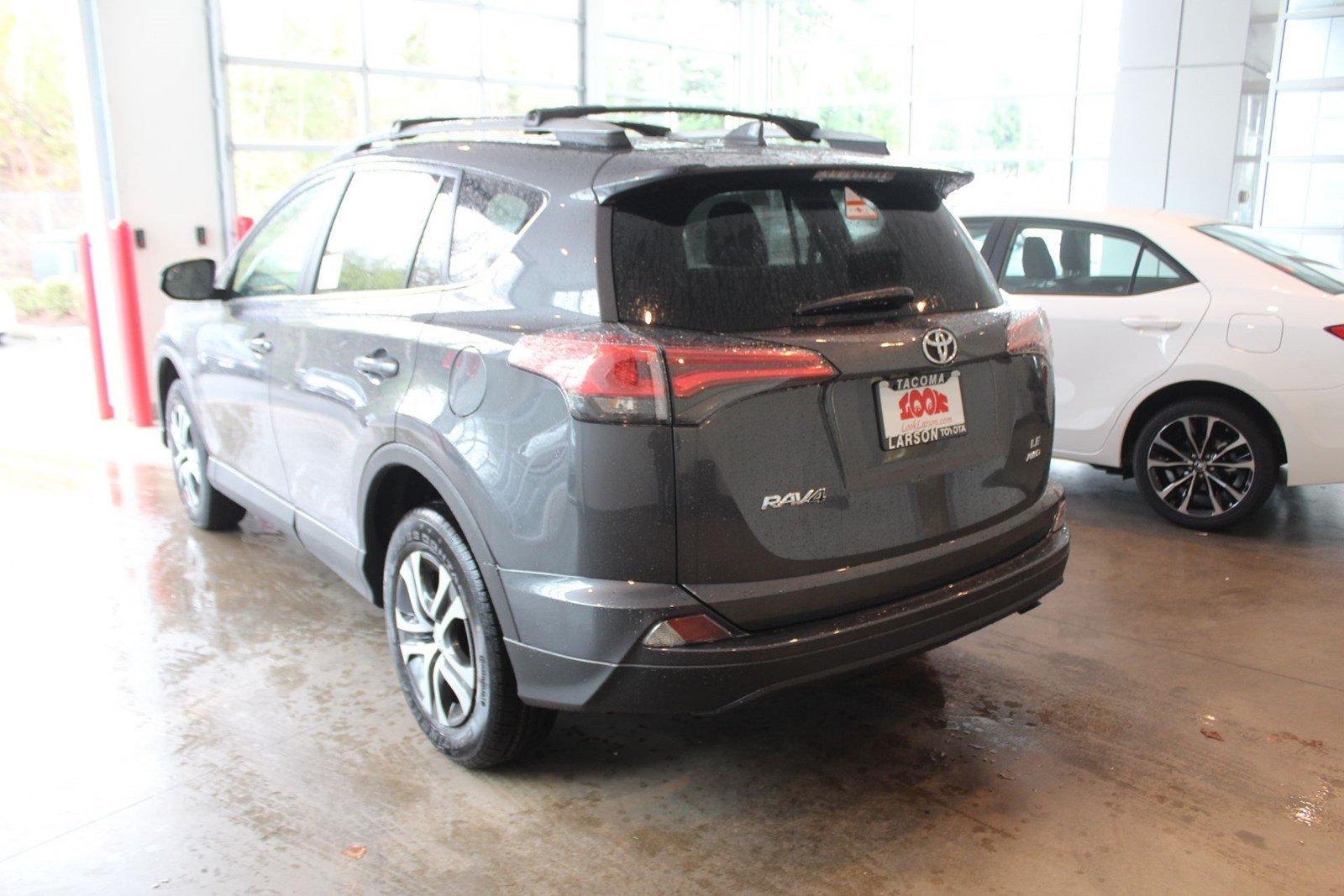 Stop by Toyota of Tacoma to take the 2017 Toyota RAV4 on a test drive.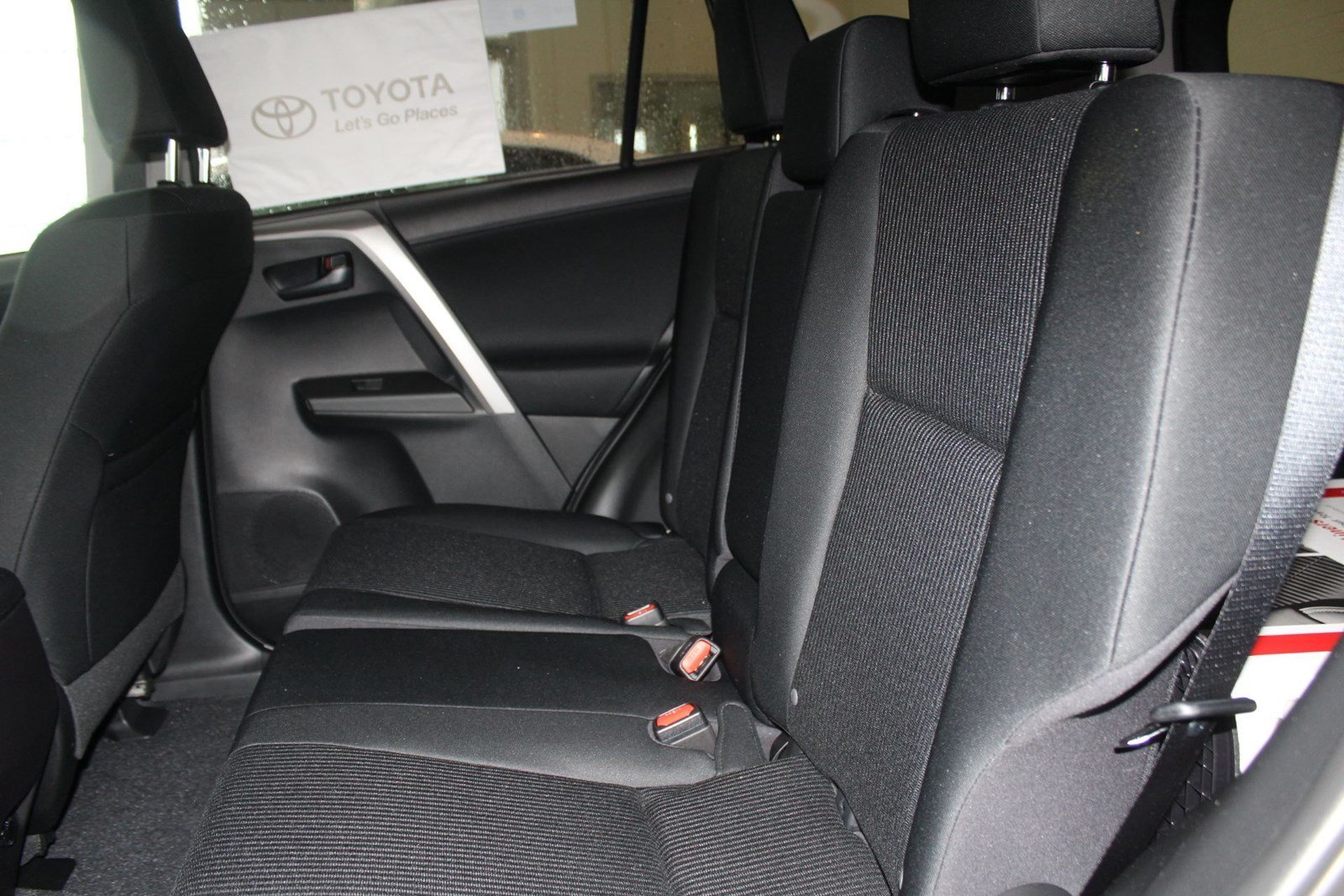 Even your passengers will love the inside of the 2017 Toyota RAV4.