Toyota Avalon Hybrid Service near Tacoma
We at Toyota of Tacoma are happy to offer you our convenient Toyota Avalon Hybrid service near Tacoma. No matter the model year you have, we have you covered at our state-of-the-art service department. Other repair shops may give you the runaround when it comes to the slightly more complex hybrid drivetrain, but our expert technicians can easily take care of all your needs when it comes to Toyota Avalon Hybrid service.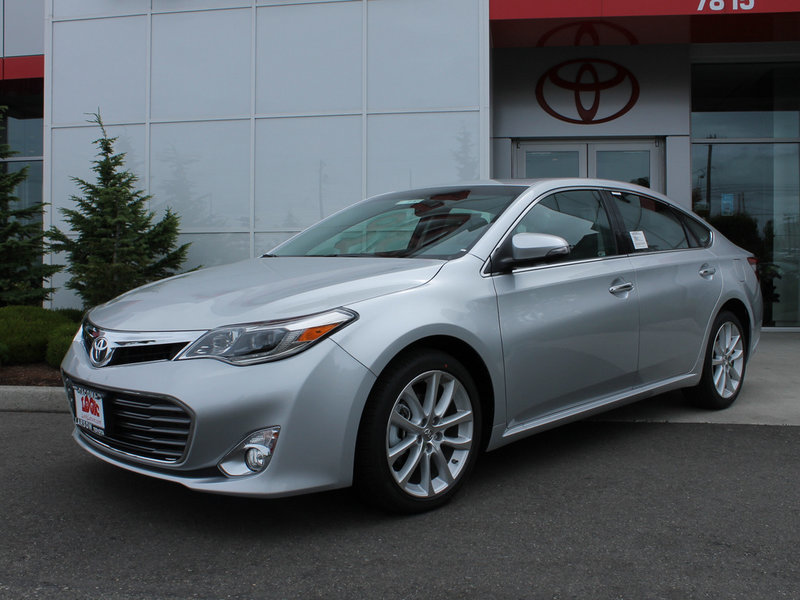 If your fuel-saving luxury sedan isn't running quite like it should—even if you aren't sure of what the problem is—we here at Larson can help. We boast the finest in diagnostic equipment, and nobody knows your Avalon Hybrid like we do. Even better is that when we provide Toyota Avalon Hybrid service near Tacoma, we only care about your safety and the car's performance. You won't get any hassles here, and we won't try to cut corners or sell you substandard products to make a quick buck.
In addition to repairs, we also offer regular maintenance as part of our Toyota Avalon Hybrid service near Tacoma. Oil changes, tire replacement, factory-recommended maintenance checkups—you name it, we do it here at your Toyota dealer near Tacoma. When you choose us, you can rest easy knowing that we perform a thorough and exhaustive multi-point inspection on your Avalon, leaving no stone unturned.
You will also be happy to learn that you can take advantage of our "Ask a Tech" feature on our website. Simply fill out the required fields, and one of our service staff members will answer you. We also offer online scheduling for Toyota Avalon Hybrid service near Tacoma. After submitting the form, one of our friendly representatives will be with you within 12 hours. If you require same day service, we recommend that you contact us over the phone to discuss your servicing options.
The Toyota Avalon Hybrid sets the standard for opulent and relatively affordable luxury, especially with the newer models which boast a refreshing redesign. If you or someone you know is in the market for one, we invite you to check out our vast inventory, as we boast a decent selection from which to choose. Many trim levels are offered, and all come with a host of comforts and conveniences that make for quite the pleasant driving experience. Both our sales and service departments are open seven days a week, and we are located in Puyallup, WA. We look forward to meeting you.