Toyota Avalon Service near Tacoma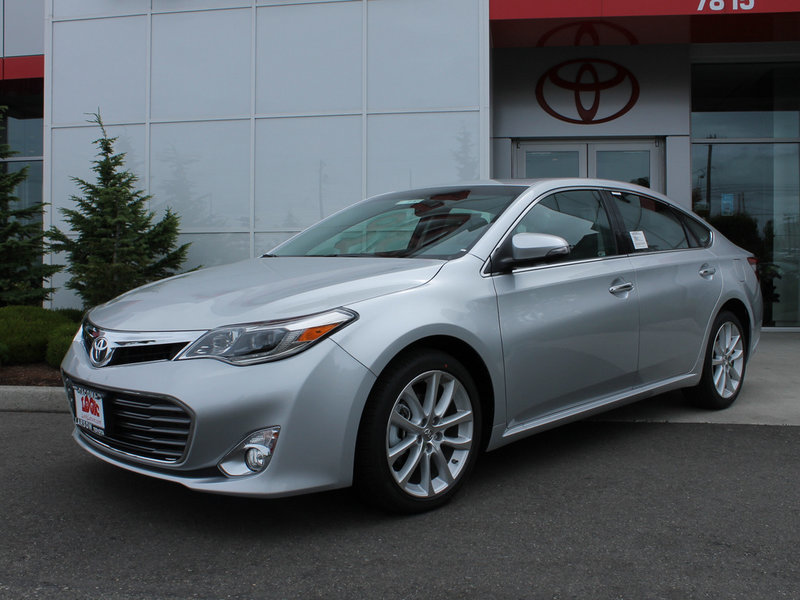 We at Toyota of Tacoma are pleased to take a moment to let you know about our full line of Toyota Avalon service near Tacoma. Regardless of your luxury sedan's needs, we can virtually do it all here at Larson. We make taking care of your Avalon fast, easy, and convenient, as we respect your busy schedule. You are welcome to call or stop by at any time during regular business hours for a chat with one of our friendly and knowledgeable staff members.
One aspect of our Toyota Avalon service near Tacoma is our tire center. No one knows your Avalon better than we do, and our skilled technicians can ensure that you have just the right tires for your vehicle and your needs. We feature most of the major brands, from Goodyear to Michelin and everything in between. Our main concern is that you have what is best for your sedan, and we will never try to upsell you on a product or service that you don't need. Our no-hassle policy relates to our service department as well.
If the Toyota Avalon service near Tacoma that you need falls under the category of regular maintenance, we welcome you to take a look at our oil change services. Changing the oil and filter in your Avalon on a regular basis not only helps to ensure peak performance, it also aids in prolonging the life of your car. Our staff is both thorough and quick, and you have the peace of mind that comes with knowing that we check other key components and fluid levels as we perform this service.
We also perform all of the factory-recommended maintenance checkups. Even if you aren't sure if your Avalon is up to date on the required servicing, our state-of-the-art diagnostic equipment and abundance of factory-certified know-how will help in keeping your sedan running as it should. Just about every facet of Toyota Avalon service near Tacoma is covered here at your Toyota dealer near Tacoma.
For your added convenience, you can schedule a service appointment online. Simply fill out our quick and easy form, and within 12 hours one of our friendly representatives will be in contact with you. For same day service, we recommend that you call us directly to discuss your options.
We place a high premium on providing you with outstanding service, and we look forward to helping your with your Toyota Avalon service.