Toyota Highlander Service near Auburn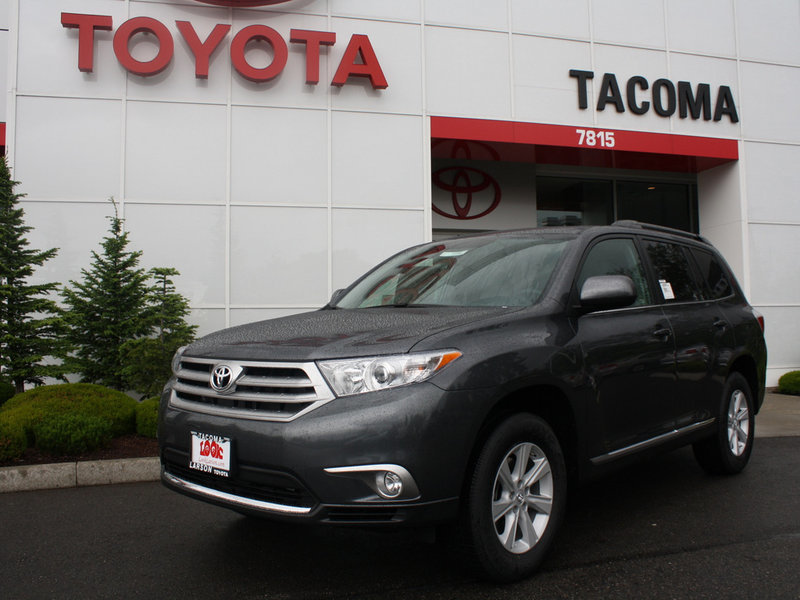 If you are in need of honest and reliable Toyota Highlander service near Auburn, then look no further than Toyota of Tacoma. We take pride in giving you the best service possible, and we feel that it is reflected in the quality of our work. If your Highlander isn't running quite like it used to, or if you need a factory-recommended maintenance check-up, we welcome you to either call, email, or stop by our service shop.
When you choose Larson for Toyota Highlander service near Auburn, you can do so with confidence. Getting your vehicle serviced can be an intimidating experience at other repair shops, as you may feel that certain mechanics may take advantage of what you do or don't know about the inner workings of your SUV. Here at Toyota of Tacoma, our only concern is that your Highlander is running safely and properly. We won't try to upsell you on a service or substandard product that you don't need.
Toyota Highlander service near Auburn shouldn't be an ordeal, and here at your Toyota service shop near Auburn, your vehicle will get repaired with the utmost of care and we make it convenient for you to do so. For instance, you can utilize our quick and easy online appointment scheduling tool. Simply fill out the form and one of our friendly service representatives will be with you within 12 hours. If you prefer same day service, we recommend that you give us a call to discuss your scheduling options.
Our Toyota Highlander service near Auburn extends beyond the repair shop, as evidenced by our easy-to-use "Ask a Tech" feature on our website. If you have a question about your Highlander, you can post your query online, and one of us will have an answer for you.
While browsing our website, we welcome you to check out the other services and specials we offer. For example, we oftentimes have a good many specials and incentives for you to take advantage of, like military discounts and senior citizens coupons. Feel free to take a look and print out the offer that best suits you. Some terms and conditions may apply.
We understand that business should be earned, and we look forward to meeting you and providing you with the utmost in customer satisfaction. Our dedicated staff will take the time to listen to your needs and concerns, and you are not just a number here at Larson. We are open seven days a week to serve you.