Toyota Land Cruiser Service near Auburn
If you are in need of quality Toyota Land Cruiser service near Auburn, then you are invited to stop by Toyota of Tacoma. We feature one of the best service departments around, with highly-skilled technicians who are both friendly and competent. Few are better qualified to work on your luxury Toyota SUV, and if it is need of repairs or maintenance, you owe it to yourself to choose Larson.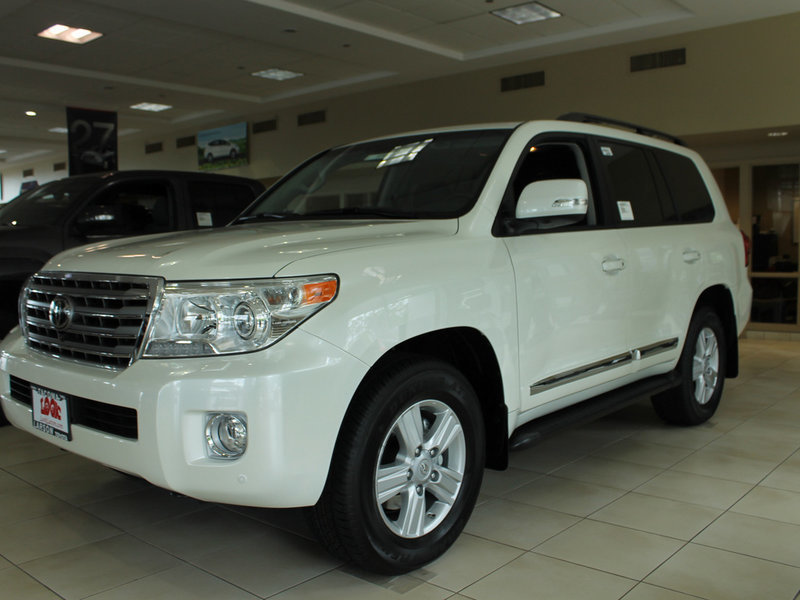 To start things off, we would like to let you know about our regular specials and incentives for our Land Cruiser service, many of which come with printable coupons. For instance, there are senior citizen and military discounts. Feel free to take a look at the page and see which deal is best for you. Some terms and conditions may apply, but at your Toyota SUV service shop near Auburn, it has never been easier to get quality work done on your Land Cruiser.
We feature a staff that is rife with factory-certified know-how and state-of-the-art diagnostic equipment. Few people know your Land Cruiser better than we do, and we know just the right parts and services needed for your SUV. From repair work to tire service to oil changes, we have you covered here at Toyota of Tacoma.
One popular and convenient facet of our Toyota Land Cruiser service near Auburn is our oil change service. In essence, doing this regularly will both enhance performance and help to prolong the life of your SUV. Over time, sludge and other harmful deposits can build up, which can be taxing on your motor. Plus, vital engine components can get worn down, which will cost you more money down the road. Our skilled technicians will do a complete and thorough job, checking other important fluid levels and engine parts in the process.
For your convenience, we allow you to schedule your Toyota Land Cruiser service near Auburn online. Simply visit our service page and fill out the quick and easy form. Within 12 hours one of our friendly representatives will be with you. If you seek same day service, we recommend that you give us a call to discuss your options. Either way, Toyota Land Cruiser servicecan more easily fit into your busy schedule when you choose us.
Our dedicated and committed staff takes pride in providing you with an outstanding customer service experience, and your satisfaction is our goal. Both our parts and service departments are open seven days a week to serve you, and we look forward to helping you with all of your Land Cruiser needs.