Toyota Pruis Service near Lacey
If you seek fast and reliable Toyota Prius service near Lacey, then look no further than your friends at Toyota of Tacoma. Your innovative and state-of-the-art hybrid deserves only the best care, and we are the best place to go. Our factory-certified technicians are knowledgeable and friendly, and we make regular maintenance and repair an easy endeavor for you.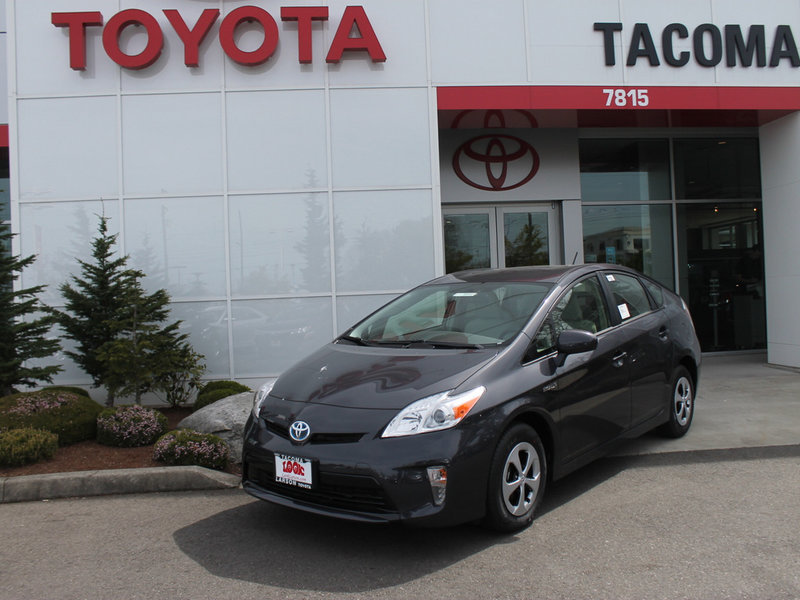 The Toyota Prius service near Lacey that we offer covers a lot of ground, as evidenced by our comprehensive tire service. Just about all of the major tire brands are offered, from Bridgestone to Goodyear to Dunlop. Our skilled staff combines what they learn from you with the factory recommendations in order to help you find the best tire for your Prius.
Toyota Prius service near Lacey isn't complicated when you choose Toyota of Tacoma. Our friendly staff only cares about the safety and performance of your vehicle, and we refrain from selling you a product or service that you don't need to make a quick buck. Auto repair isn't intimidating here at Larson. To further add to the savings, we regularly offer specials deals and coupons—many of them printable from the comfort of your own home. Simply visit our service specials page and see what deal is best for you. For example, we regularly offer military and senior citizen discounts. Some terms and conditions may apply.
For your added convenience, you can schedule Toyota Prius service near Lacey online. Simply fill out the required fields of our form, and within a few hours one of our friendly representatives will be with you. Or, if you prefer same day service, we recommend that you give us a call to discuss your options.
Another popular aspect of our service is the oil changes we offer. Many times, coupons are offered for this, making it all the more easy for you to take care of your Prius. We at Larson are thorough, and we take the time to check other vital fluid levels and engine components. Regular oil changes are essential to the life of your car, and even with a hybrid, it is important to keep it the key gasoline engine components working as they should.
We take pride in the service we provide for your Prius, and it shows with the quality work we do. We are located in Tacoma, WA, and we proudly serve the Kent, Auburn, Lacey, and greater Tacoma areas. We look forward to meeting you.