Toyota RAV4 Service near Lacey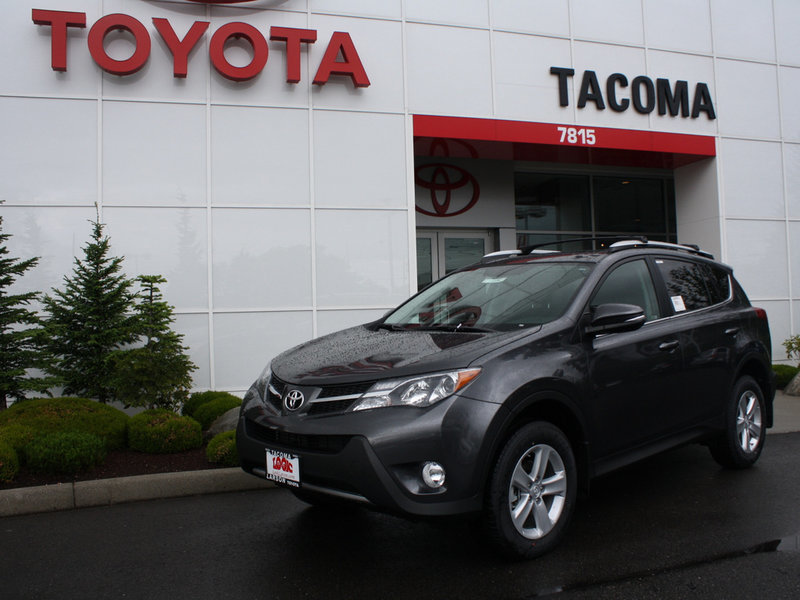 We at your local Toyota dealer are happy to let you know about our honest and reliable Toyota RAV4 service near Lacey. This fun compact crossover provides a wealth of utility to go along with an outstanding ride quality, and if yours isn't running as it should, we invite you to either call, email, or stop by our conveniently located service shop where we can schedule an appointment. No matter the service you need, we have you covered here at Larson.
You are welcome to visit our service specials webpage, as we offer regular discounts and specials on Toyota RAV4 service near Lacey. Simply take a look at which offer best applies to you. Some terms and conditions may apply, but we like to help you save when you choose Larson. Many of the coupons are printable as well.
We at your Toyota service shop near Lacey also feature a tire center that covers all of your RAV4 needs. We feature all of the major brands, from Dunlop to Goodyear and everything in between. Our technicians will take the time to listen to your driving needs and combine it with their Toyota know-how to find the perfect fit for you.
Our Toyota RAV4 service near Lacey entails all routine maintenance for your crossover SUV. For instance, our oil change service is complete, thorough, and fast. Regular oil changes are essential for both the performance and longevity of your vehicle. Over time, sludge and other harmful deposits can build up, which is taxing on the 2.5-liter four-cylinder engine. Plus, vital components can get worn down, which can cost a fortune down the road.
Fortunately, we make it easy to keep up this type of Toyota RAV4 service near Lacey. In addition to being speedy and competent, our technicians will take a look at other key parts to your engine like hoses and fluid levels. To that end, you won't have to worry about us trying to tell you that you need a product or service that in reality you don't. Unlike some other repair shops, we only care about the safety and performance of your vehicle.
We are located in Tacoma, WA and proudly serve the Auburn, Puyallup, Kent, Renton, Milton, Lacey, and greater Western Washington areas. Both our service and sales departments are open seven days a week to serve you, and customer satisfaction is our top priority. We look forward to your visit.