Toyota Sequoia Service near Tacoma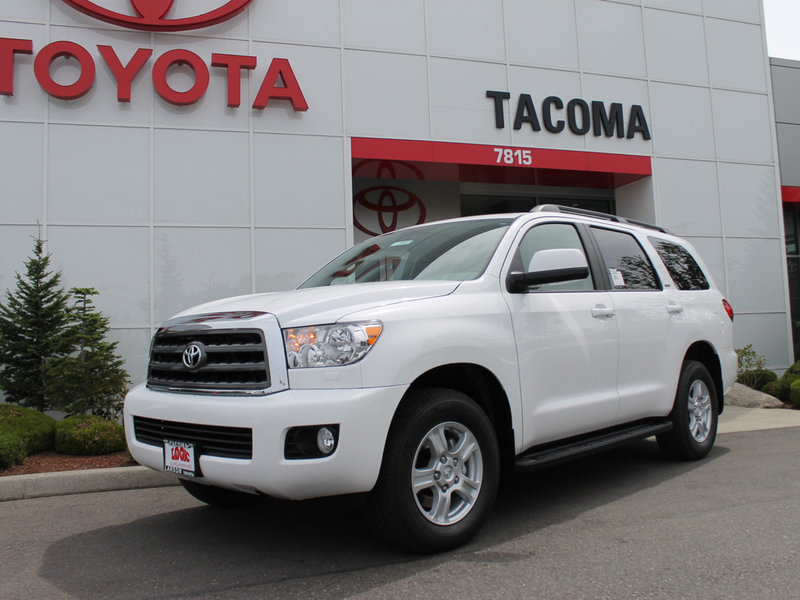 Toyota Sequoia service near Tacoma is no longer a hassle thanks to your friends here at Toyota of Tacoma. We offer an extensive line of services, from oil changes to factory-recommended checkups. Your Sequoia is a well-rounded SUV that offers you a wealth of power and luxury, and we here at Larson are able to keep it running as it should with our top-notch equipment and technicians.
If the Toyota Sequoia service near Tacoma that you seek entails regular maintenance, we invite you to check out our oil change services. We are comprehensive and thorough with what we do, and we take the time to go over other key elements like fluid levels and hoses. We also respect your busy schedule, so we make it easy to schedule Toyota Sequoia service with our online appointment-making tool. Simply fill out our fast and easy form, and within a few hours one of our friendly service representatives will be in contact with you. If it's same day service that you need, we advise that you give us a call to discuss your options.
We also offer many discounts and coupons that help save you even more money. Certain terms and conditions apply, but they cover a wide range of Toyota Sequoia service near Tacoma. For instance, we regularly offer special deals for senior citizens and military members.
If your quality SUV isn't providing you with the power that it used to, we welcome you to stop by for a diagnostic check-up. No one is better qualified for Toyota Sequoia service near Tacoma than we are, and our factory-certified technicians can diagnose the problem and commence the repair process, even if you aren't quite sure what ails your Sequoia.
For your convenience, we have teamed up with some of the finest body shops in Western Washington to allow you a body shop referral network. On our service page, click on the body shop link, enter your ZIP code, and you will be well on your way to selecting just the right trusted partner to get your Sequoia looking like new again.
We take pride in what we do here at your Toyota service shop near Tacoma, and it is reflected in the quality of our work. We make the repair process less nerve-wracking, and your satisfaction and safety are our top priority. We are located in Puyallup, WA and are open seven days a week to serve you.