Toyota Tacoma Service near Tacoma
We at your local service shop would like to take a moment to inform you about our Toyota Tacoma service near Tacoma. Inside and out, top to bottom—no one is better qualified than us to work on your pickup truck. From repairs to maintenance, we have you covered here at Toyota of Tacoma. Our factory-certified technicians take pride in the work that they do, and it is reflected in the quality of their work. If you need regular maintenance, or if your Tacoma isn't running quite like it used to, we welcome you to give us a call.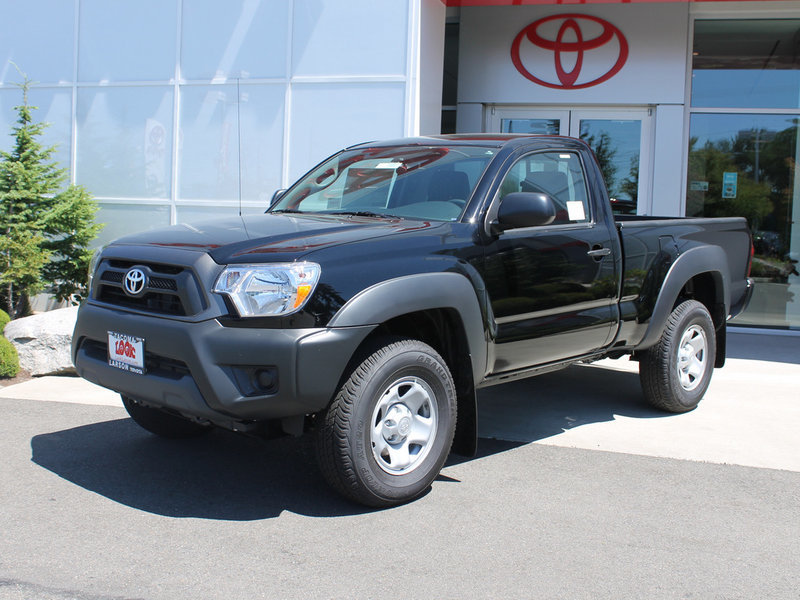 Our Toyota Tacoma service near Tacoma covers a wide range of products and services. For example, we invite you to give us a try for an oil change. Doing so regularly does much in the way of prolonging the life of your truck, and we are simultaneously thorough and prompt. We also perform any factory-recommended maintenance with our comprehensive multi-point inspections.
For your added convenience, we make it easy for you to schedule Toyota Tacoma service near Tacoma. If your truck needs work, all you have to do is fill out our easy form on our service page, and a friendly representative will be with you within a few hours. For same day service, however, we recommend that you give us a call in order to discuss your scheduling options. Regardless, we respect your time and busy schedule, and will do everything in our power to make Toyota Tacoma service less of an ordeal.
If you have a few dents or dings that you need removed—or if you have been in a wreck—you will be happy to note that we offer an excellent body shop referral service. On the same service page on our website, simply enter your ZIP code, and you will instantly have a list of quality Western Washington body shops from which to choose. Mention that you are our customer when you get in contact with the body shop, and you will be on your way to having your Tacoma pickup truck looking like new.
We at your Toyota service shop near Tacoma place a top priority on your truck's safety and performance, and we will never try to hassle you into purchasing something that you don't need. We are located in Puyallup, WA, and we look forward to helping you with all of your Toyota truck needs.