Toyota Yaris Service near Auburn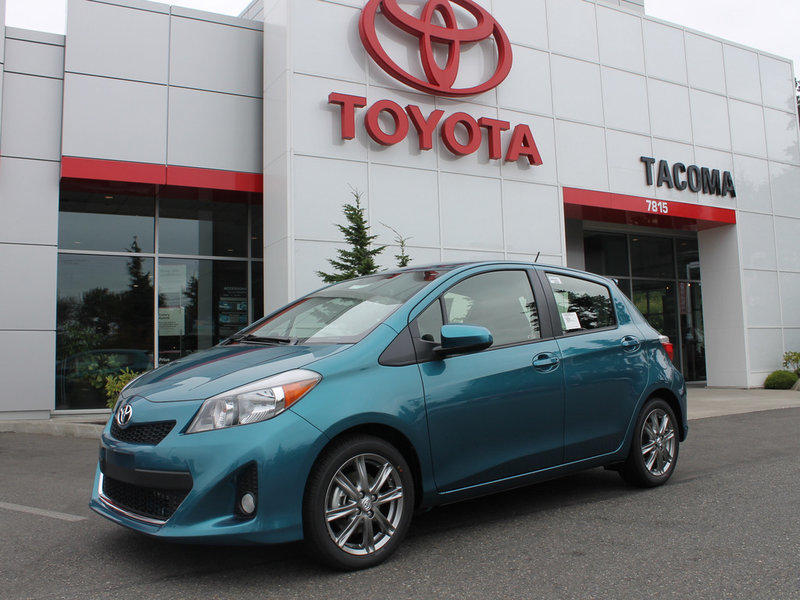 Toyota of Tacoma offers you the best in Toyota Yaris service near Auburn. From the friendly and knowledgeable technicians to the advanced equipment we use, all of your Toyota needs are covered here at Larson. We offer a wide range of services, many of which are packaged together to save you even more time and money.
Our Toyota Yaris service near Auburn includes a comprehensive body shop referral service. If you have been in an accident, or just need a few dents and dings smoothed out, we invite you to check out this service on our website. For you convenience, you can simply enter your ZIP code and you will then receive a list of shops in your area.
We've teamed up with some of the best body shops in the area, so regardless of where you live in Western Washington, chances are you will find a reputable place near you. Once you're in contact with the shop, be sure to mention that you are one of our customers, and you will be well on your way to receiving quality Toyota Yaris service near Auburn.
One convenient facet of our Toyota Yaris service near Auburn is our parts department. We carry all of the best brands for your sporty subcompact, and our skilled staff members know exactly what's best for your car. If we don't have the part that you need, we can order it for you, or you can use our parts order form on our website.
While you're online, you can also schedule Toyota Yaris service near Auburn. It's fast and convenient, and all you have to do is fill out the required fields and within a few hours one of our friendly representatives will be with you to discuss your vehicle and the services needed. If you request same day service, we advise you to give us a call to go over your scheduling options.
Here at your Toyota service shop near Auburn, we only care about the safety and performance of your vehicle. Unlike other repair shops, we won't try to sell you a substandard product service you don't need. We make Toyota Yaris service a less nerve-wracking experience.
Our dedicated and committed staff makes customer satisfaction a priority, and we take pride in what we do. Both our parts and service departments are open seven days a week to serve you, and we look forward to your visit.